Christmas time is here.... no sleigh bells anywhere but the cable cars are clanging merrily, the evergreens are bejeweled with their holiday trimmings and visions of sugar plums are dancing in our heads (well, with apologies to my vegetarian friends, visions of beef rib roasts are dancing in mine).

Ah, Christmas.
The culmination of a year's worth of hope and dreams celebrated by children of all ages.

Peace on earth, goodwill to all mankind, with eggnog for all!

It seems that the retail holiday season starts earlier & earlier every year. Some stores start dragging out the break-dancing Santa right after Halloween. I, however, never really start to feel the holiday spirit until about the 15th of December when there is a genuine chill in the air and I start thinking about what I'd like to make for the all important Christmas Eve and Christmas Day meals.

After all, it's Christmas!
I feel absolutely Dickensian this time of the year, all transgressions are forgiven: God bless us, everyone!
Even those of us who tend toward the agnostic/atheistic mode of non-worship during the rest of the year feel the spiritual transcendence of a beautifully performed Christmas carol and the strong pull of the holiday cheer. We're decking the halls & wrapping everything we can in garlands & boughs of holly while we sing "Joy to the World".


Who doesn't look forward to seeing the Grinch's heart, which was two sizes too small, grow three sizes that fateful day, or Scrooge's maniacal, but miraculous transformation in his ghost-ridden bedchamber or George's joyous face when he discovers Zuzu's petals in his pocket?
Who doesn't tear up watching each story's protagonist go through trials that ultimately become his salvation through the redemptive powers of one magical Christmas Eve? Powerful themes of love, redemption and fresh beginnings resound through the holiday season's traditions.

Then, of course, there's the feasting.

There are always the sacred traditional holiday staples served in the Van Wagoner household year after year: the very Germanic pork roast, mashed potatoes & sauerkraut on Christmas eve, the proper prime rib roast or roast turkey on Christmas Day.
It is with the hors d'oeuvres and sides where I play with variations of the yuletide theme depending on who our guests are, their dietary restrictions, and how adventurous they like to be. Something for everyone, that's my motto.

When I was growing up in my Puerto Rican grandmother's household, pernil with arroz con gandules were served alongside turkey, stuffing and mashed potatoes; pasteles, a meat pie steamed in banana leaves traditionally made for festive occasions because of its elaborate & labor intensive preparation, were served with sweet potato casserole; and turrones (an almond paste rock candy studded with nuts) and guava paste were seamlessly offered with pumpkin and coconut custard pies.
Everyone ate everything with great gusto and relish; making no culinary cultural distinction between the comida "criolla" or "americano". It all fell under the liberal, with the consumption for all mentality, sheltered beneath the Christmas feast's wide culinary umbrella.

So for me, in spite of my nod to tradition by keeping the holy trinity of roast beast, mashed potatoes & some form of sauce or gravy, anything goes. Some years I supplement the main course with Italian & Greek flavors, other years Asian accents.
Every once and a while I try to revisit my childhood and give Puerto Rican dishes a whirl; although, it's really almost impossible to find the proper ingredients for those out here in San Francisco. Mexican influences, however, are a cinch. I always try to make sure at least one dish is vegetarian friendly; of course, if I really want to stretch my culinary horizons I'd try to make something delicious that was vegan but that calls for more culinary talent & initiative than I currently possess.

Everything tastes better with butter.

This year I may try to make my all-time favorite festive foods, a sort of all-star roster of Christmas' past; cultural clashes be damned! I am slightly handicapped by the fact that we have sold our amazing home with the 900 sq foot, fully loaded, state of the art kitchen.
I am now in possession of a kitchen the size of a shoe closet with a 15 year old, 28" wide electric range.
These are small obstacles that can be easily overcome with a little grit, a little determination and a lot of planning. Which brings us to this posting: basically intended as a first pass at getting the little grey cells working and the creative juices flowing. I plan to have the entire menu mapped out by tomorrow and ready to post; taking into careful consideration the limitations of my galley kitchen. So until tomorrow... to be continued.....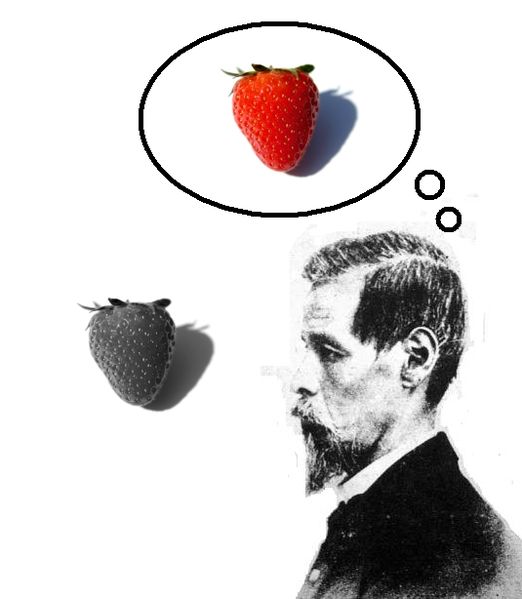 Oh wait... Today is yesterday's to

morrow, yes?

Tomorrow has already come. Yaay!!!
And with it, a new strategy to help those of us with restaurant kitchen envy to triumph over our small kitchen woes!

Yes, the sun has risen and a new day has begun.

With it also starts the dawn of a new era in my culinary life.
I now see the glaring gap of information available to those who by necessity must entertain in a slightly less than commodious environment.
When dear Martha, Nigella or Giada air their special holiday television segments on home entertaining, they cook in beautifully appointed commercial kitchens that could easily accommodate a catering staff of 12 and serve their meals in dining halls worthy of Henry the VIII. They never attempt their culinary triumphs in a 6x8 kitchen, outfitted with dated equipment and cheap melamine counters that melt at the sight of a hot casserole dish as I will try to do in this seminal moment.
Cooks of the world unite, you have nothing to lose but your aprons!!!

Entertaining in limited space with less than stellar equipment requires focus, patience and excellent timing. One must learn to prioritize. If you are like I am and enjoy serving the main course warm straight from the oven after a period of rest for the juices to be evenly redistributed, then you must cook the entree "a la minute" right before service to avoid having it dry out by being kept warm or reheated.
A large roast in a small oven will take time to cook and also take up most of your precious cooking space which means some sides need to be prepared ahead, either the day before or earlier in the day and reheated by microwave just before serving. Mashed potatoes and most cheesy or creamy casseroles survive this treatment well. Something to consider when planning your holiday menu. A quick vegetable saute on the other hand will not handle reheating well & is best done at the last minute while your roast beast rests.

Another consideration is what to serve before and after dinner.
Again, a small apartment cannot handle an overload of hors d'oeuvres or desserts.
Choose things that are easy to prepare with a few high quality ingredients purchased either pre-cooked or pre-assembled from a high quality food purveyor & make them easy for your guests to eat with their fingers from platters that are distributed throughout different tables in the "public" areas of your apartment (no bedrooms or bathrooms please) like grilled asparagus wrapped in smoked salmon; wedges of specialty cheeses on sliced baguettes, apple wedges or gourmet crackers; slices of seared ahi tuna, salsa & guacamole on large tortilla chips or baked wonton wrappers, platters of precooked shrimp with a quickly made dip of Vietnamese sriratcha hot sauce & mayonnaise, or a mix of nuts, dried fruit & wasabi peas in a pretty bowl. For dessert consider a variety of cupcakes from a local baker like Kara's or a variety of brownies, chocolate truffles, individual pies or frozen confections like chocolate eclairs, very retro & fun.

The point is to make it easier on yourself and fun for your guests. Nobody likes to see a harried hostess. It makes your guests feel uncomfortable & a little guilty. Take good thoughtful shortcuts. Save your energy for the main event: spending time with your guests. A relaxed demeanor is a hostess' best accessory.

Something else to ponder when mulling over the Holiday menu is to whom you are catering.
The holidays usually include family time and families have children.
Kids are notoriously hidebound and reactionary when it comes to mealtime. They are heartless little food fascists who would spit in the poor food offenders face as soon as kiss it if they can't find something they deem edible.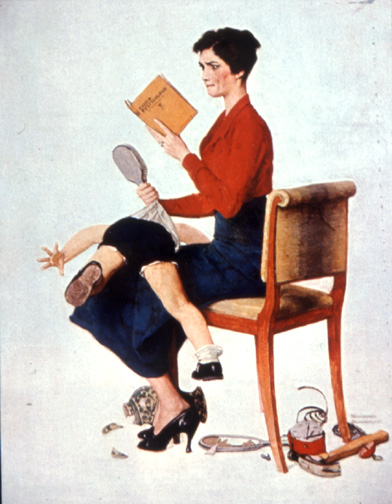 Many adults will balk at sensory overload as well so try to keep some dishes user-friendly for the majority of your guests. Now is not the time to show off your newly acquired knife skills by making a carpaccio of monkey liver or to display your mastery of the globe's full culinary repertoire by panko-crusting dung beetles.
Try to keep within a safe distance of your guest's culinary boundaries; but, do feel free to try interesting variations of classics by experimenting with different techniques or adding interesting herbs, spices or oils. For instance, adding a dash of cumin or rosemary to garlicky pork roast borrows from other cultures and enhances the sweetness of the meat without being too alien or overwhelming to the uninitiated; just don't add both rosemary & cumin at the same time, they are two disparate & competitive flavors; however, they do enjoy sharing the limelight with oregano and lemon which compliment both the cumin & the rosemary lending a latino flair to the former & an Italian accent to the latter.

I am sticking to a Mediterranean-ish menu this year because those are the flavor profiles of my favorite all-star Christmas dishes. The San Francisco winter climate as well as its winter produce lend themselves to that style of eating so I won't be foraging too deeply to find the ingredients for my festive season faves. If I find that someone is a non-vegan vegetarian, I can always throw a baked cheesy pasta, potato or eggplant dish together very quickly & add it to the menu for them without disrupting the theme.


I have not included recipes for everything on my menus.
Items like the salmon, mashed potatoes & the Stilton cheese dessert plate are pretty straight forward & don't need elaborate recipes.
You can find a good quality tapenade in grocery stores & just add chopped sun-dried tomatoes, a drop of fish sauce, your fave fresh herbs & extra-virgin olive oil to it to jazz it up, if you don't make it from scratch. If you can get a side of salmon filleted from your fishmonger, it will make a beautiful and impressive presentation especially if you slather it with the tapenade to give it a crust & bake it whole.

What can I say about mashed potatoes? Don't cut them too small, leave the skins on, boil them with salt until soft but not mushy, remove excess water by tossing them over heat in a dry, hot pan and heat up the cream & butter before adding them to the potatoes. Put them through a ricer or food mill if you like a smoother, lighter texture or mash them with an old fashioned masher if you like them with a heartier, more rustic style. Just add lots of white truffle butter or truffle oil to it at the end to give them a luxe flavor. If you can score fresh white truffles and shave them on top, all the better but good luck; they are as rare and as expensive as an F50 Ferrari.

The Stilton? Slice bread, toast or grill, brush with cold-pressed olive oil, add good quality fig jam. Serve on a plate with a nice wedge of Neal's Yard or Colton Bassett Stilton. Simple & great with port.
* Recipes included for these entrees.

Everything in green is vegetarian-friendly. Everything in red is for meat eaters.
You can make

t

he chestnut soup vegetarian

-

friendly by using vegetable broth.
The recipes which I uploaded into Google docs & downloaded here will follow in the next blog part of the series.
Unfortunately, this will not all fit into one blog, so I'll need to do a two part one instead.
I will provide a link to all parts of the blogs on each of the posts. I'm going to minimize pics for the sake of space economy. :(

But I so LOVE food porn, don't you?

Here's a teaser:
Okay Part 1 is this preamble & the menus.
Part 2 will be the recipes themselves. I may need a Part 3 for all the recipes... :(



The hubby & I used to go to Hawaii for Christmas.. so FAB!!!
Mele Kalikimaka!!
Hell... even Santa likes to hang ten on Christmas morning before he heads back up to the North Pole

Why not?

He's earned it!!


Now tell me what are your yummy holiday traditions?
Share your faves here; include some recipes you like, too.

Are you feeling all Grinchy with all the holiday hubbub or a yeasty benevolence for all of mankind like Tiny Tim who wants God to bless us... Everyone?